Are You Prepared?
11/2/2018 (Permalink)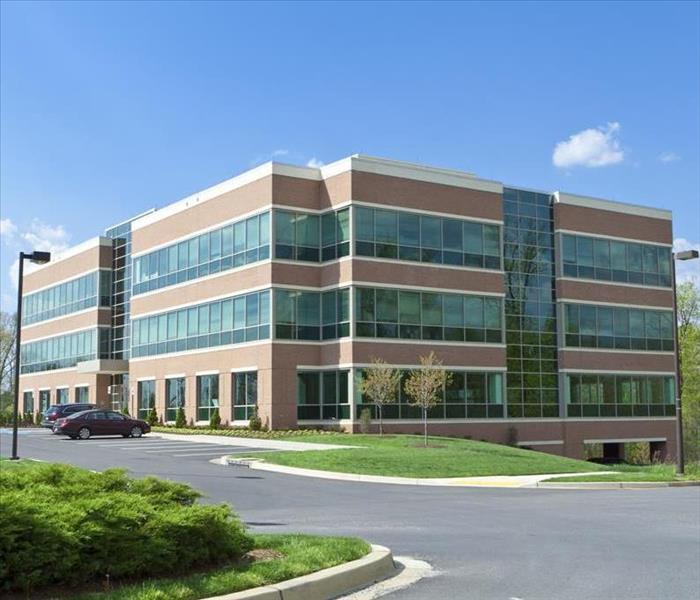 According to the latest industry research, as many as 50% of businesses will not recover after experiencing some sort of disaster. Of those that will recover, a swift reaction to whatever life throws your way can greatly increase your odds of re-opening. This is where SERVPRO excels in their industry. While no one can plan for exactly when disaster strikes, you can plan how you will react; by calling SERVPRO and let us do the rest.
No matter the size of your business, SERVPRO has the training and resources to handle any disaster. Whether it's a fire in a small restaurant to a pipe break in a fortune 500 sky-rise, SERVPRO is equipped to handle any commercial loss. Throughout the restoration process, there is daily communication with the business owner or decision maker to ensure complete transparency and customer satisfaction.
SERVPRO takes the greatest care in making sure that your business can get back up and running in the shortest amount of time. No matter the size, no matter the damage; you can trust SERVPRO to handle your commercial loss and help make it, "Like it never even happened."
Photo Content By: https://www.google.com/search?rlz=1C1GCEU_enUS821US821&biw=1920&bih=969&tbm=isch&sa=1&ei=fVbcW-zbGrKQ_Qb08a_ICQ&q=stock+photo+commercial+building+&oq=stock+photo+commercial+building+&gs_l=img.3..0i8i30.12112.14628..14782...0.0..0.77.779.13......1....1..gws-wiz-img.......35i39j0i24.Y0Q7xoR1tEU#imgrc=HZiXn3q9ivl7QM: