Winter Winds A'Blowing!!!
1/11/2019 (Permalink)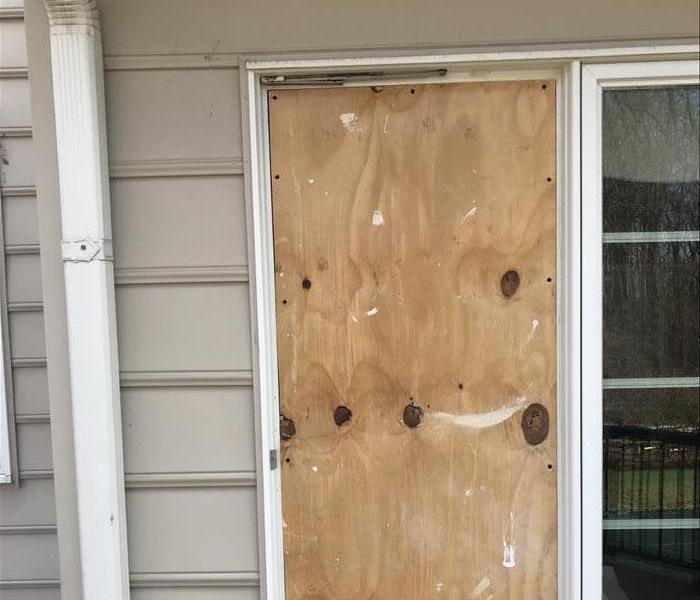 When winds blew a tree limb through this Phoenixville home's window, we quickly responded with a temporary fix!
Even when winter storms are not dumping snow, sleet, or rain on Chester County homes and businesses, they can still wreak havoc on your property when the winds are whipping through the region. From a preventative standpoint, it is best to make sure that there is nothing that could become airborne on your property from a strong gust, and make sure that trees and bushes near your home are maintained and properly trimmed. Severe winds can cause weak tree limbs to come crashing into a home, causing damage to siding, windows, gutters, you name it! Should you have the unfortunate experience of having to deal with any of these wind-related damages, SERVPRO of North East Chester County can help! If wind has created an entry way to your home that has invited water damage, then we are your number one "go to." We also are ready to assist with board-ups, should your windows break or you experience a partial collapse due to a falling limb. 24/7/365, we will be there to help!