Why Can't I Clean This Myself?
1/14/2019 (Permalink)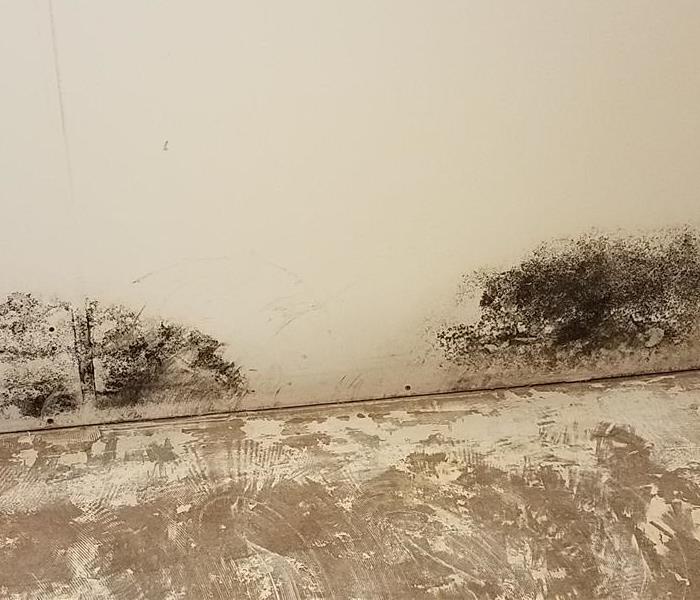 Not addressing the entire problem when a water damage occurs can lead to secondary damage - like what was hiding behind these kitchen cabinets...
When initially responding to a water loss or receiving a call from a Chester County home or business owner that has just experienced a water damage, we always stress one main point: time is of the essence with water damage mitigation! Oftentimes, the homeowner downplays the extent of the damage, if for no other reason than they do not have the professional equipment that we have which allows us to get a clear picture of the damage; i.e. moisture meters, etc. There can be more than meets the eye with water damage!
Not all fans are created equal!
Another common misconception with water damage is that simply drying up any standing water and putting a box fan or other household fan will do the trick. This may very well be the case, but most often it is not. There are other variables that play into each unique drying scenario, and our highly-trained technicians at SERVPRO of North East Chester County will make sure they properly assess the damage from the onset. Our centrifugal and axial air movers (fans), and dehumidifiers selected based on the scenario, are not only superior to common household units, but our technicians also monitor the affected area every 24 hours, making adjustments to the drying plan as the situation changes and improves. Truth be told, without having the professional advantage that we possess, secondary damage including microbial growth may be the harsh reality of water damages not mitigated right the first time...