It's a Dirty Job But...
7/28/2017 (Permalink)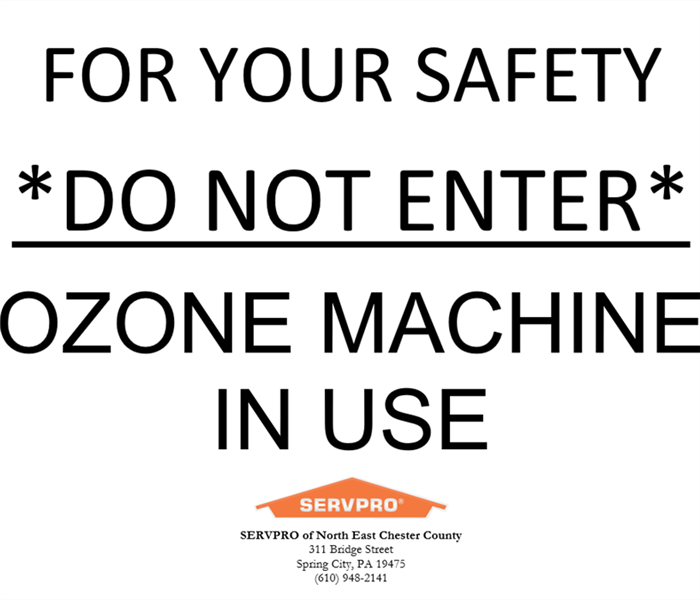 These signs were placed on all of the entry doors to make sure that no one entered the home during the ozone treatment process for their safety.
SERVPRO of North East Chester County recently had the opportunity to assist with the clean-up of a Phoenixville, PA home that had been deemed unfit for human habitation by the Borough of Phoenixville. We were dedicated from the first moment we were contacted by the homeowner, not flinching at the bodily fluids and feces that were present throughout the home. To protect our technicians, full Tyvek suits with hoods, nitrile gloves, and full-face respirators were utilized to prevent any contamination - not the most comfortable situation in the 90+ degree heat, but our professional technicians did not complain and were genuinely pleased to help the homeowner regain entry to the home. Once the hazardous materials were disposed of and the affected areas cleaned and sanitized, an ozone machine and a hydroxyl generator were set for three days to purify the air and deodorize the entire home. The homeowner was very grateful to get back to a clean, safe, and happy environment and we at SERVPRO of North East Chester County were thrilled to be of service!