PROS and CONS of... Water??!
1/16/2020 (Permalink)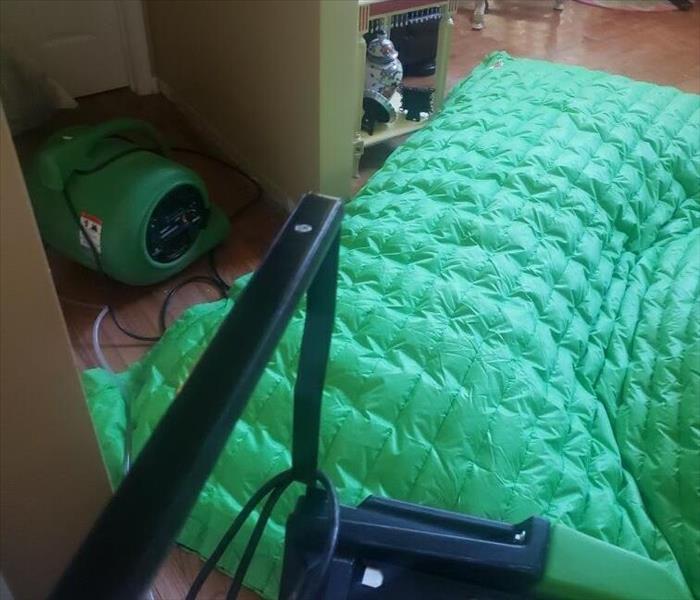 One of our specialty drying mats that pull out as much moisture from the floor to prevent any damage.
When anyone thinks of water, they think that it is healthy for you; everyone should consume water everyday and it keeps you hydrated. Well water might be the most amazing thing for the human body, but if water enters a home or a business it can be the start to nightmare if left untreated for long. Water coming into your home/business can cause major damage to your belongings, the structure or your home/business, and even upset you! If left there for over 24 hours without any tending to it can cause walls and ceilings to rot and fall, flooring to start growing mold and start to curl up and become non salvageable and then must be replaced which can become a hassle for a homeowner, a business owner and their customers. SERVPRO of North East Chester County has highly trained IICRC technicians and state of the art professional drying equipment to help ease the damage that could happen. We have emergency services that technicians are on call to be able to arrive as soon as possible to save all your belongings and home/business before it's too late!